Travis Lulay is the latest in a long line of professional athlete signing events that I have been happy to work with. This time, the Langley location of Pastime Sports and Games played host to the signing, and the lineup was out the door for a good portion of it. The crowds are usually quite happy that they can get their stuff signed without making a trip all the way out to Vancouver city.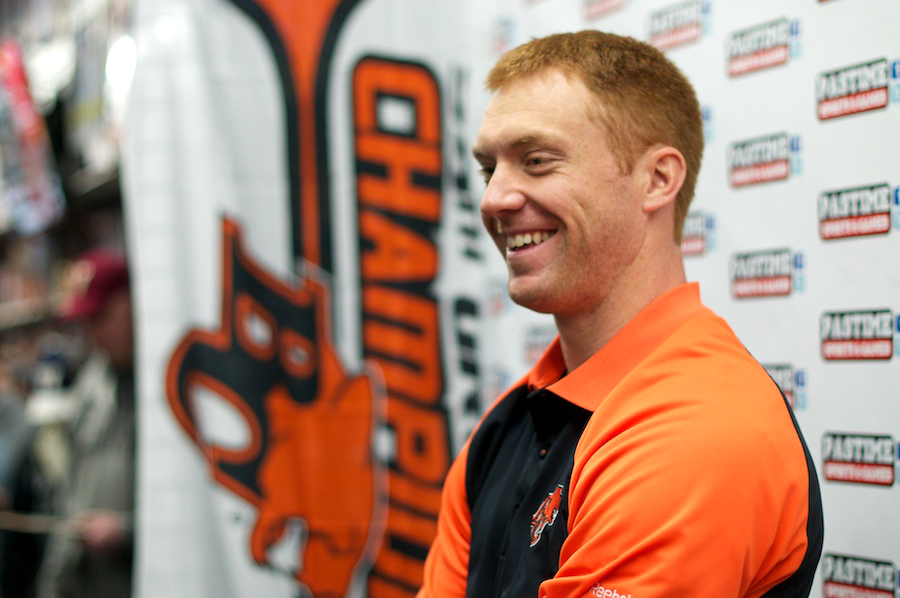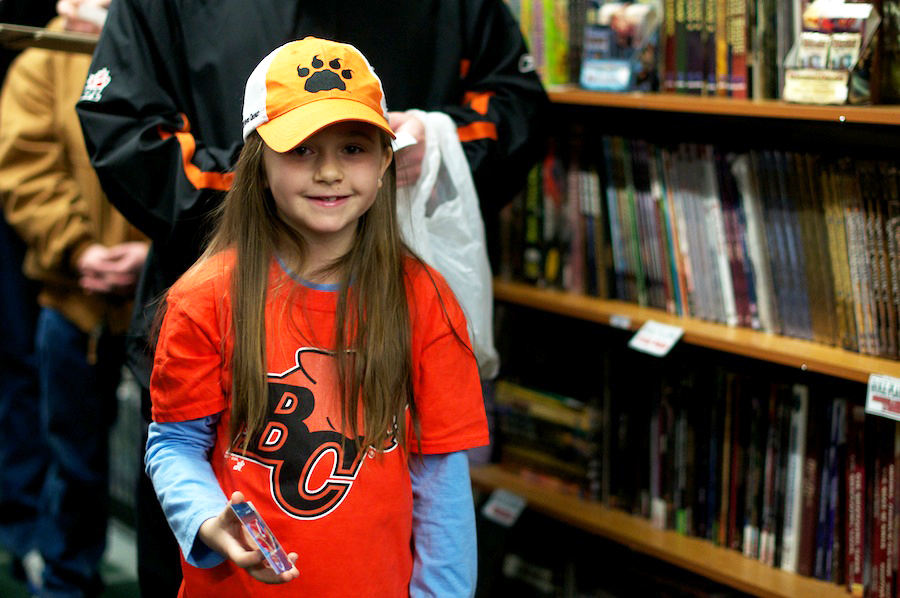 Lots of young sports fans. This little one seemed so excited and nervous at the same time.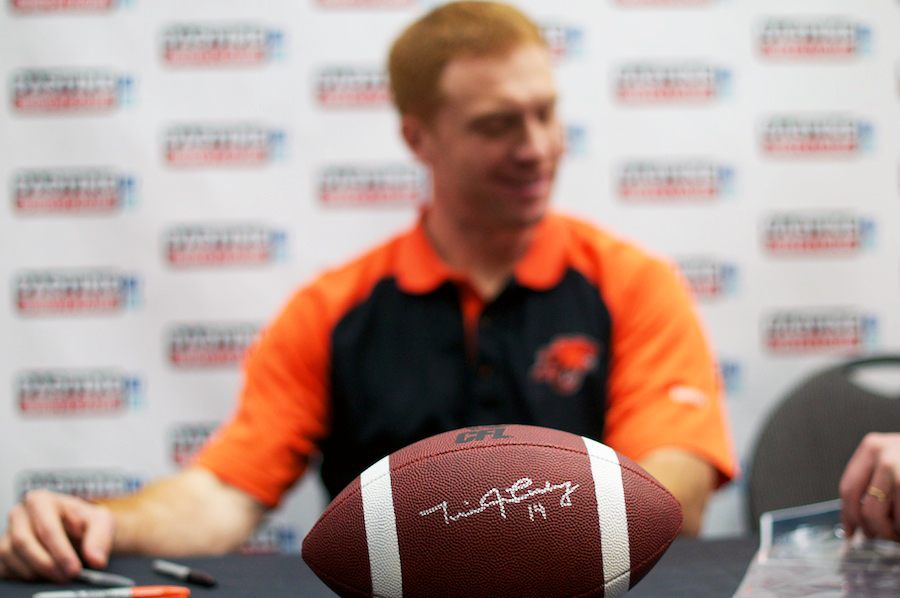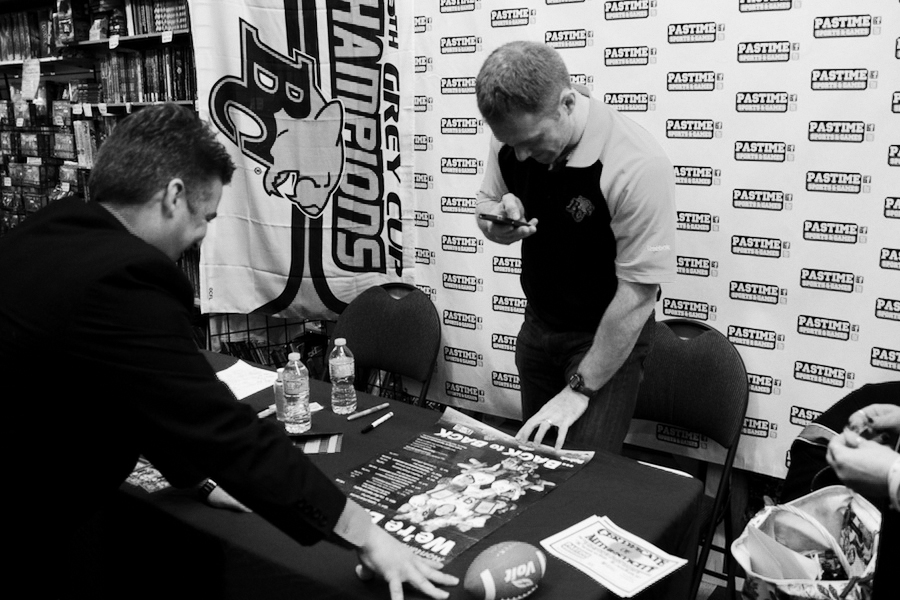 One of the attendees brought a poster from Travis's highschool or college days in Montana – He had to take a photo and tweet it : )
Love the bright orange.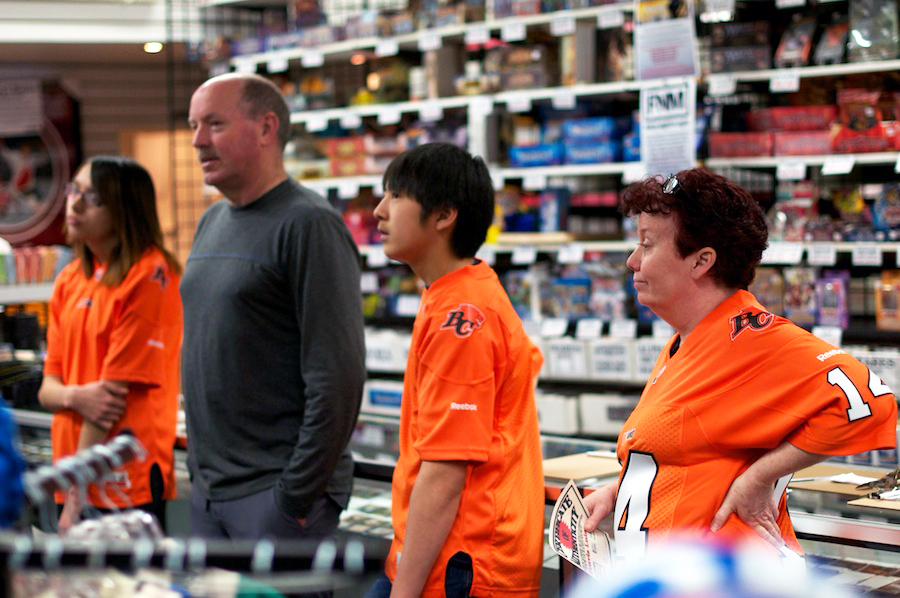 The days event was a fundraiser for the Langley Big Brothers and Big Sisters. The four seen here are two pairings from the non-profit.
Copyright 2013 Scott Alexander