The city of Richmond played host to the second annual Hockey Day in Canada, February 9th 2013 at the Olympic Oval. I didn't know about it last year, but after being approached by two local entrepreneurs to make photographs during the show, and of special guests Pat Quinn and most notably, Guy 'Le Demon Blond' LaFleur, I was hooked. The event was fantastic, and I am looking forward to what next year will bring.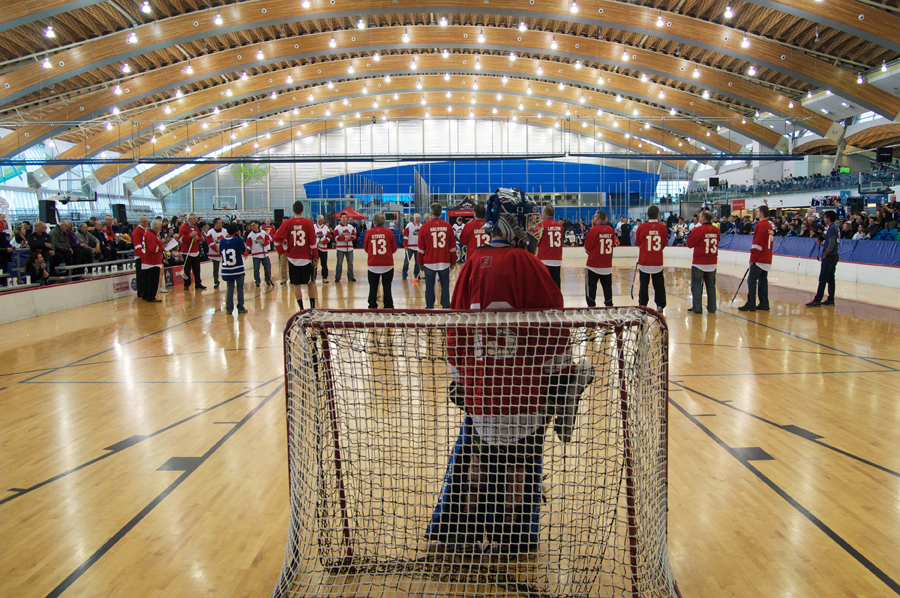 It was my first time in the oval, and I must say – the ceiling is beyond amazing.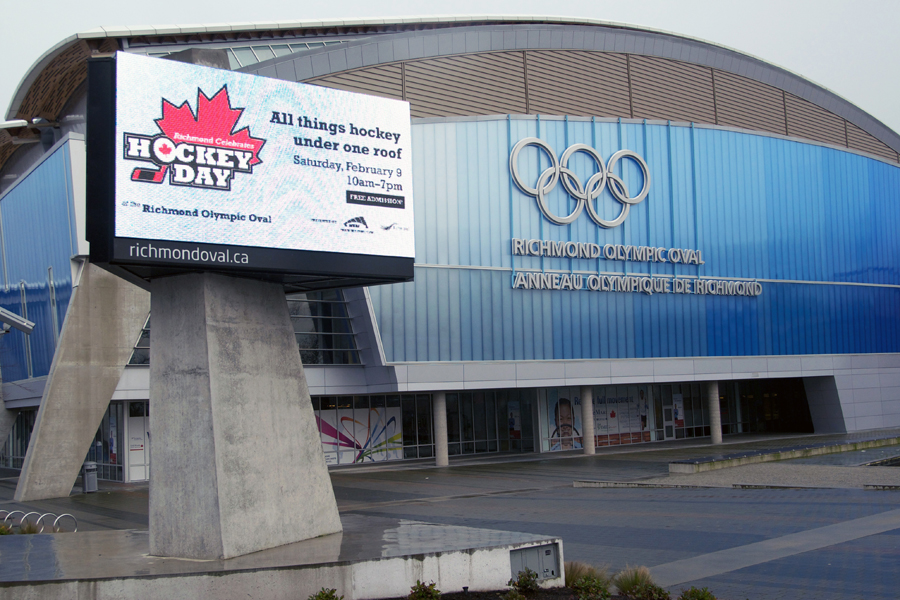 Exterior – Day: Richmond Olympic Oval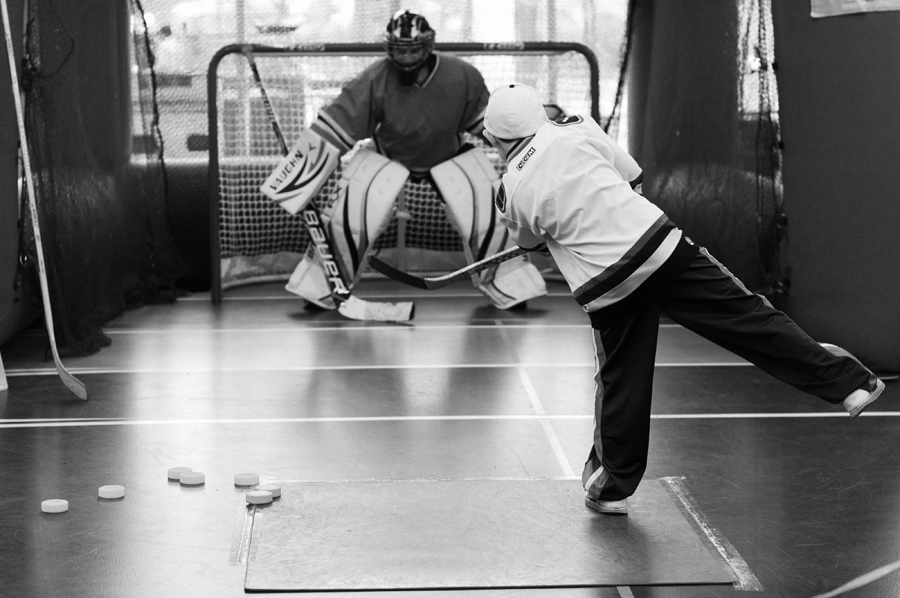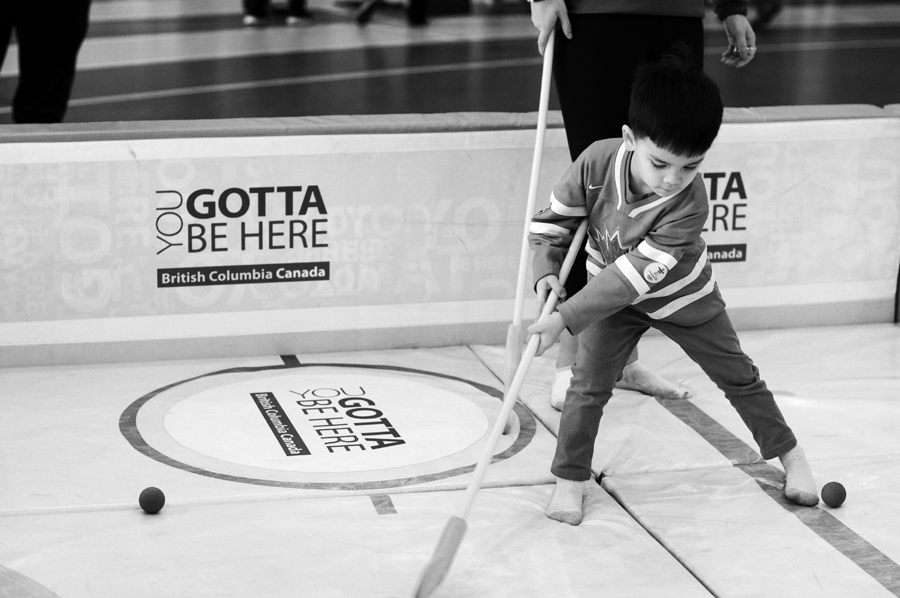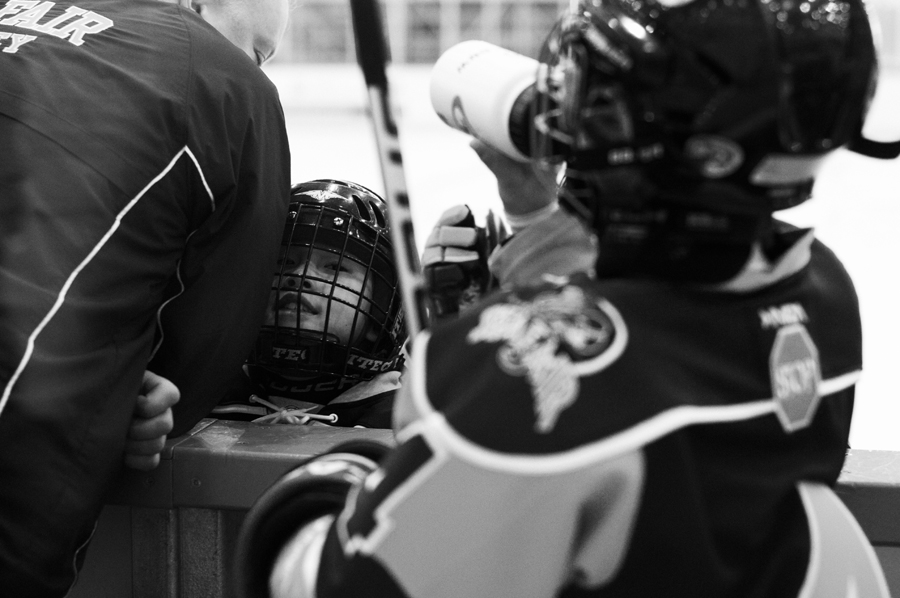 When I have kids, I am going to put them in Hockey so they have a great team building activity where they can learn respect. I loved watching the kidlets play and get advice from their coach.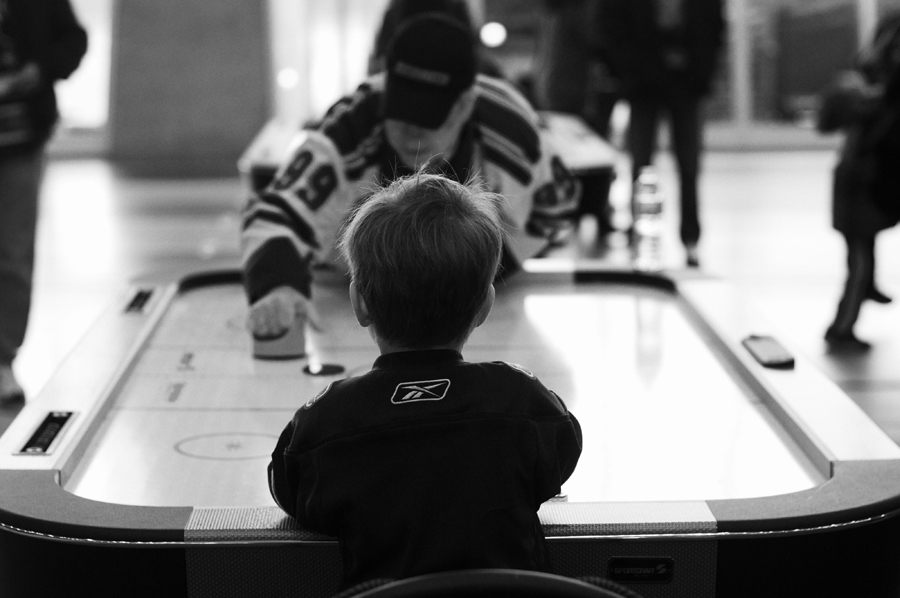 I was watching this kid play against grandpa for a good five minutes, and I will tell ya, the kid wasn't getting any special treatment from pops.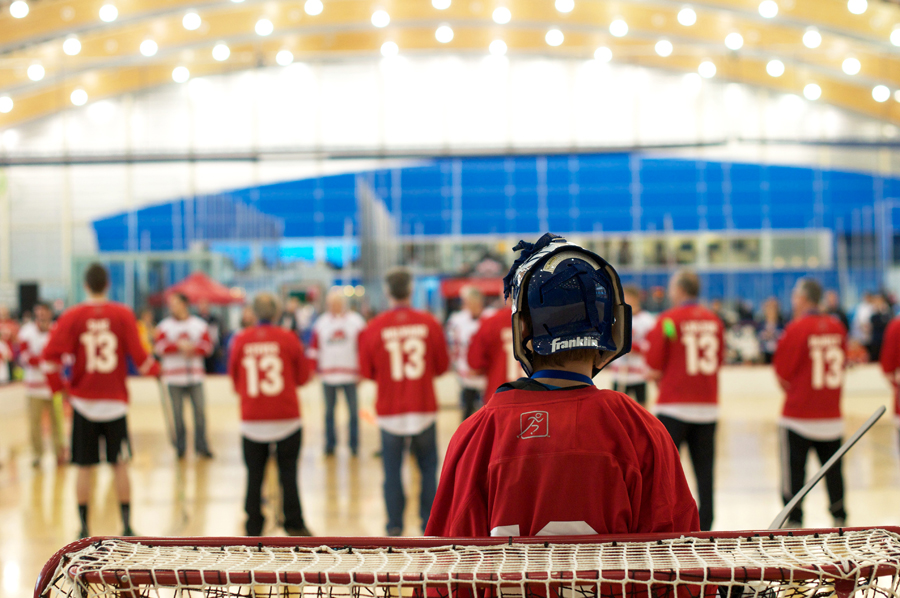 During a pickup game of hockey with special guests and local celebrities alike, including Monsieur LaFleur.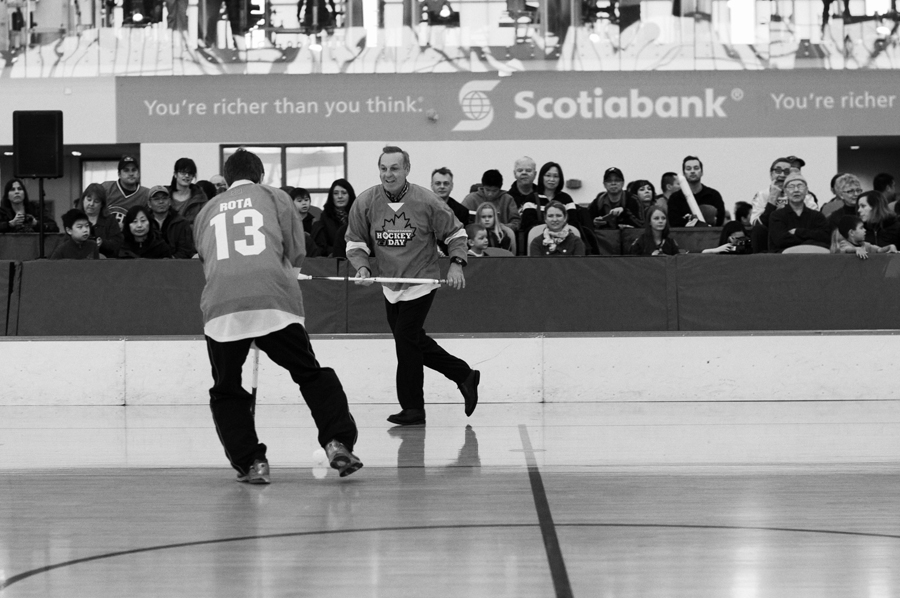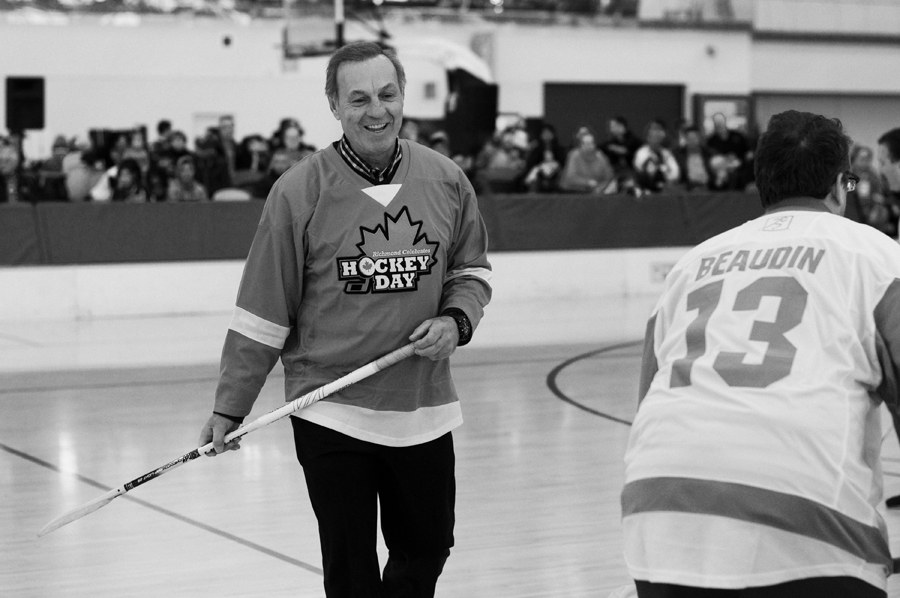 Guy was running around like someone half his age. At nearly half his age myself, I am no longer allowed to complain about being/feeling old.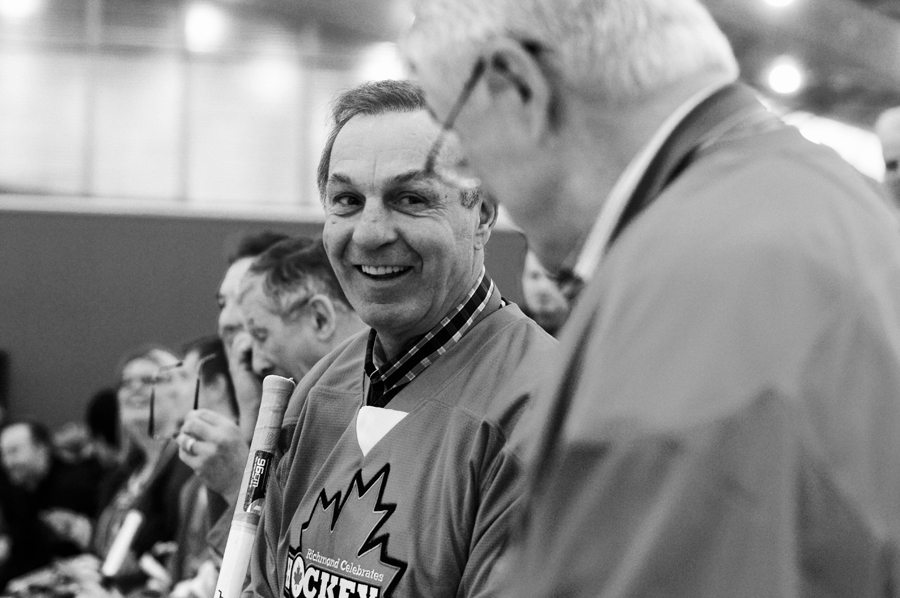 Guy and Pat Quinn on the bench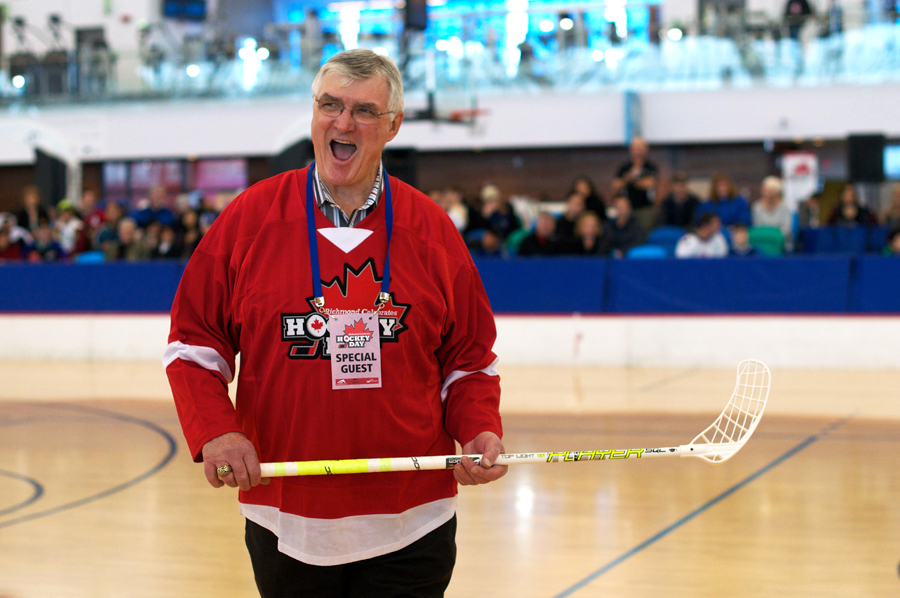 Everyone thought Pat wasn't going to get out on the floor, but he did, and was a great sport about the game.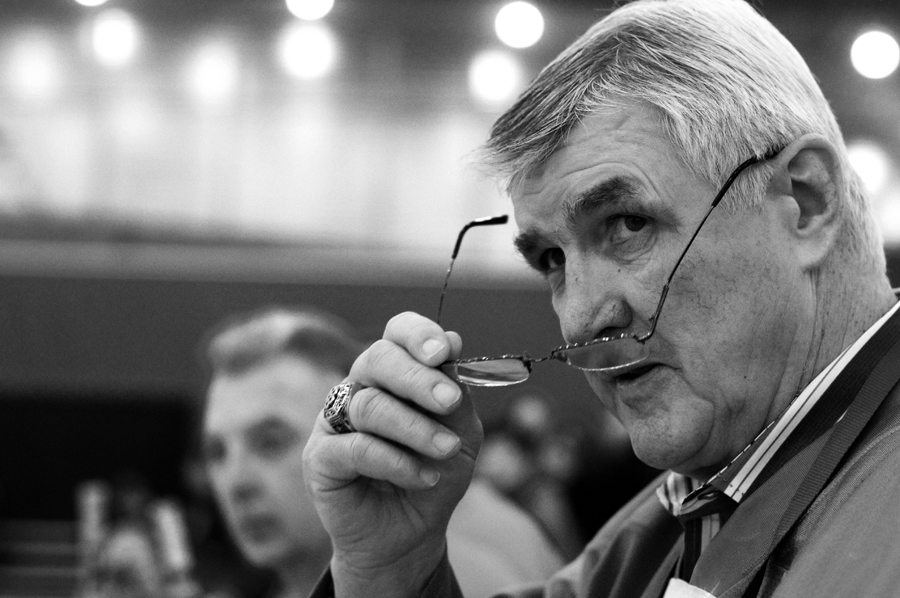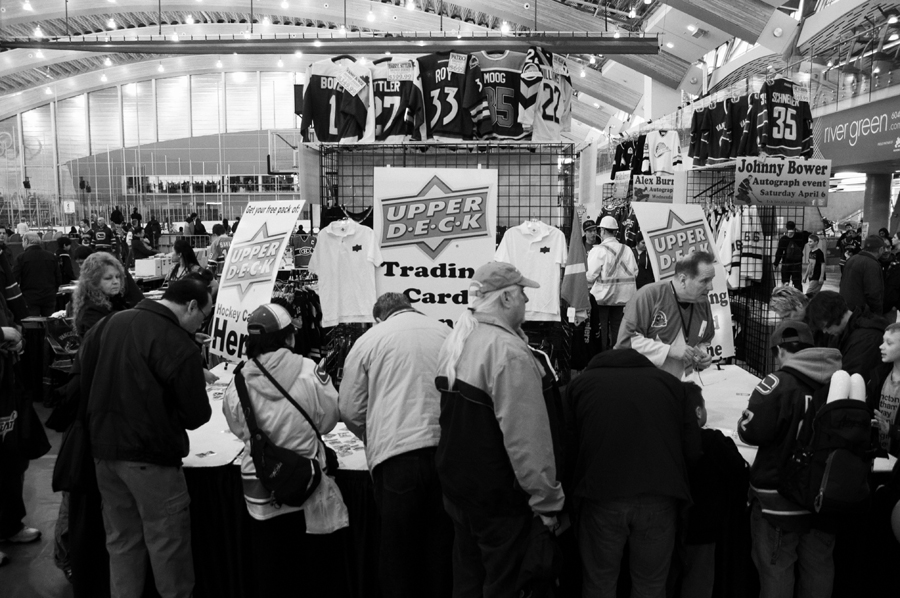 Upper Deck was an outspoken sponsor to the event, constantly drawing HUGE crowds to the Hockey Card Day booth, with a special edition set of cards just for the event, and those other similar events this day around Canada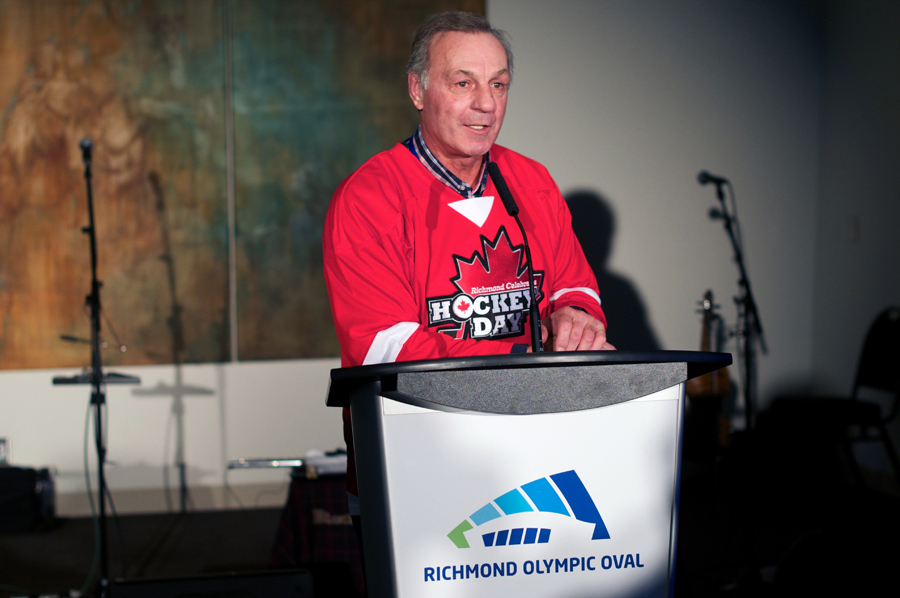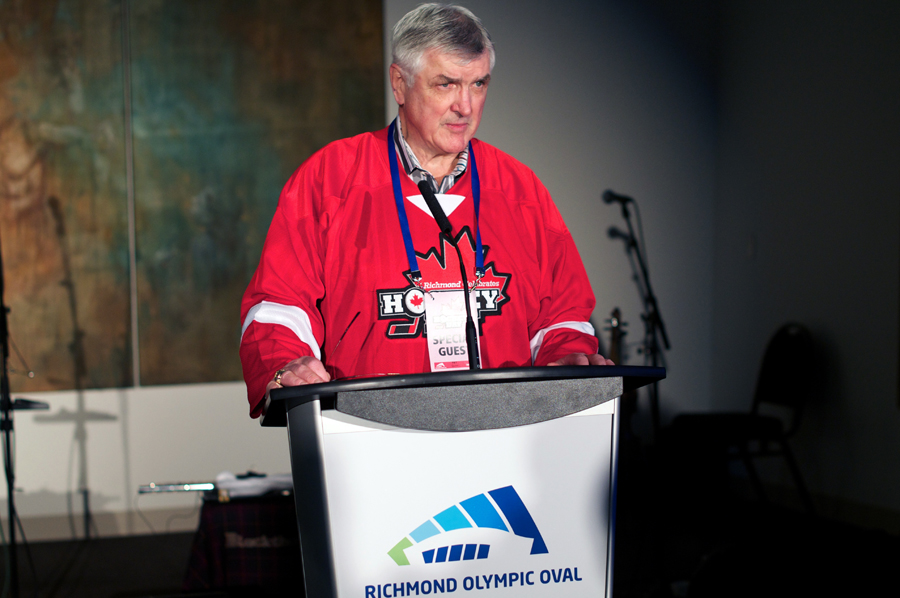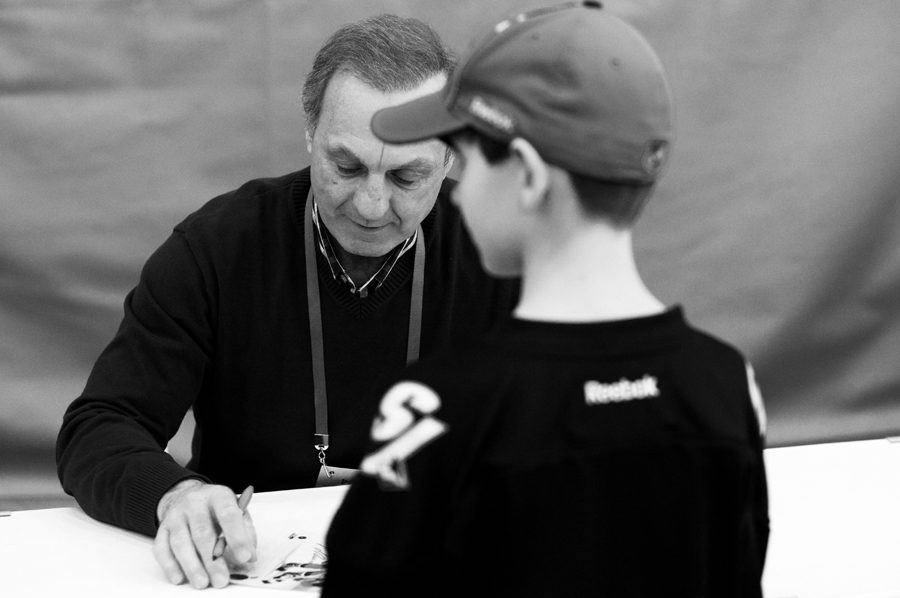 Guy attracted over seven-hundred fans who lined up to get an autograph from the great Canadien.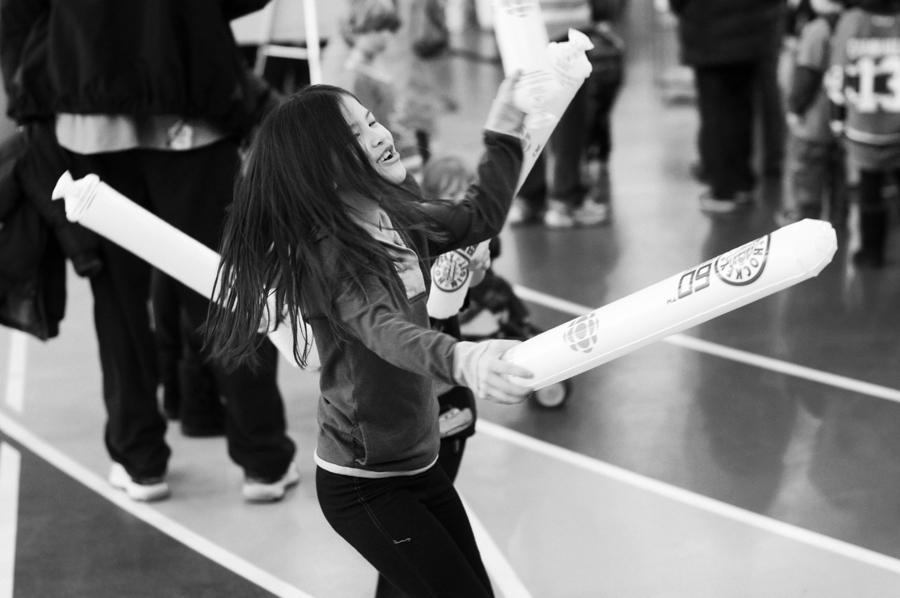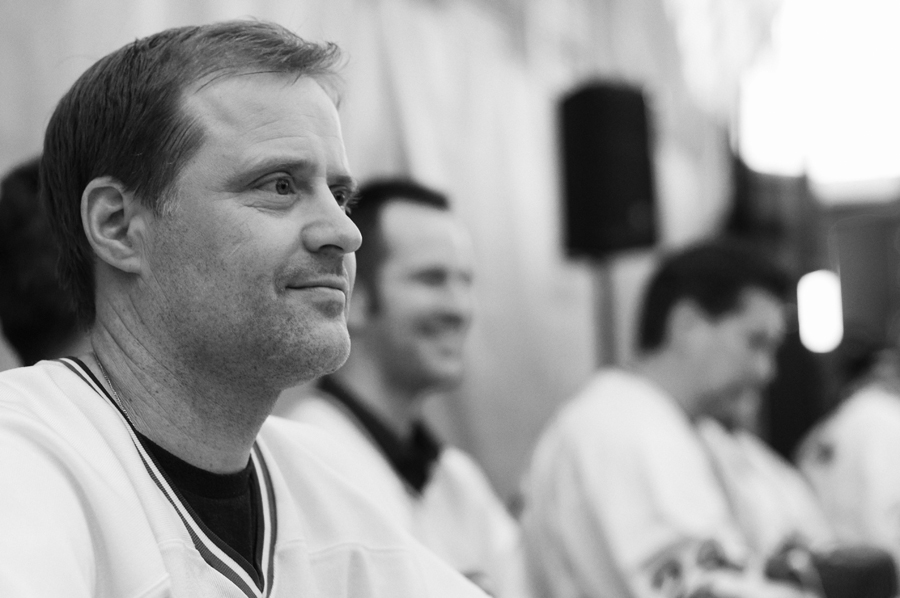 Cliff Ronning and a large selection of Canuck Alumni also signed autographs for eager fans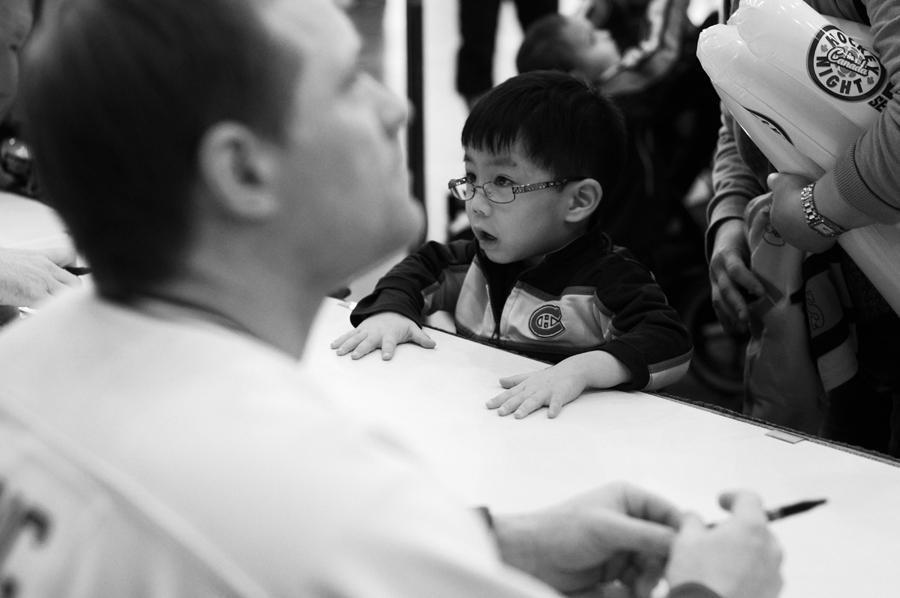 Including this little guy, who I believe was amazed at Dave Babych's mustache.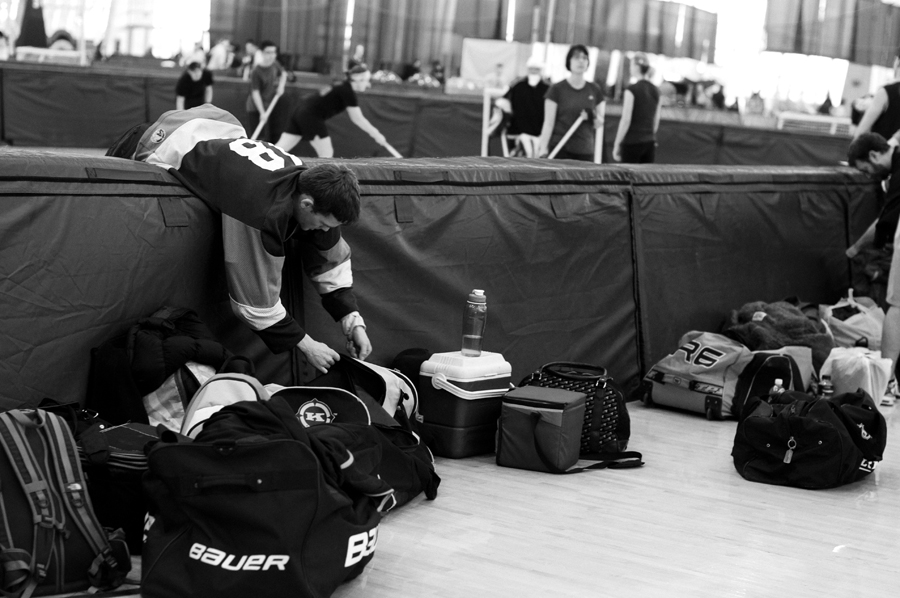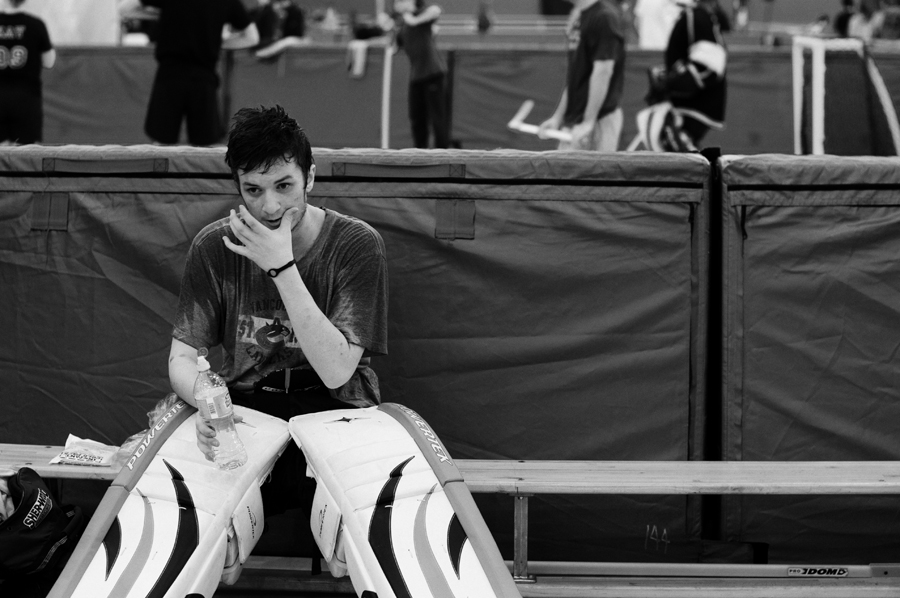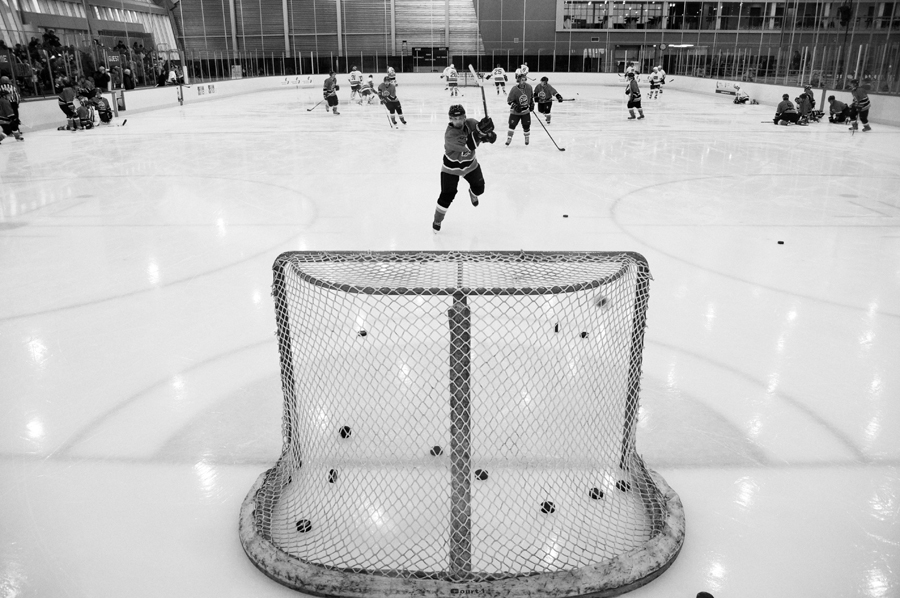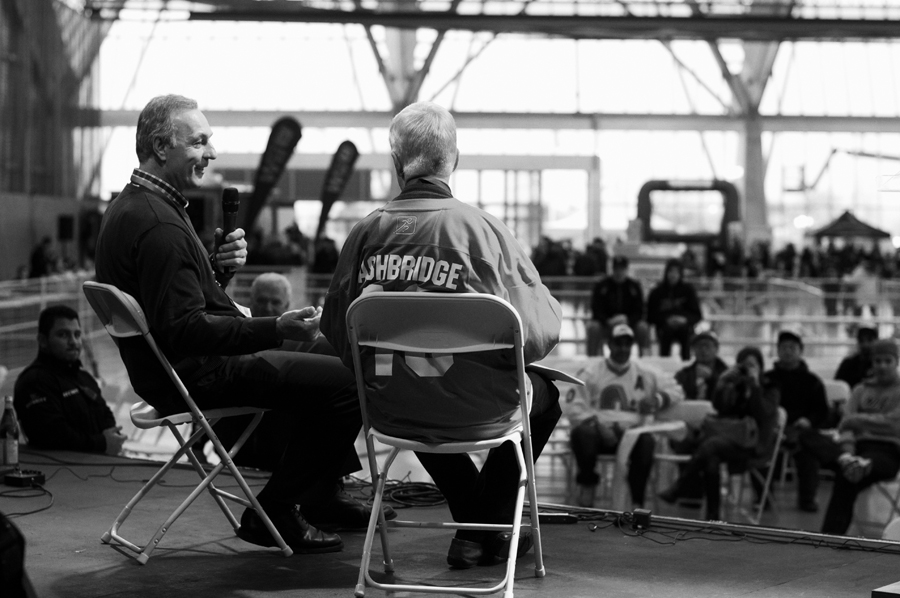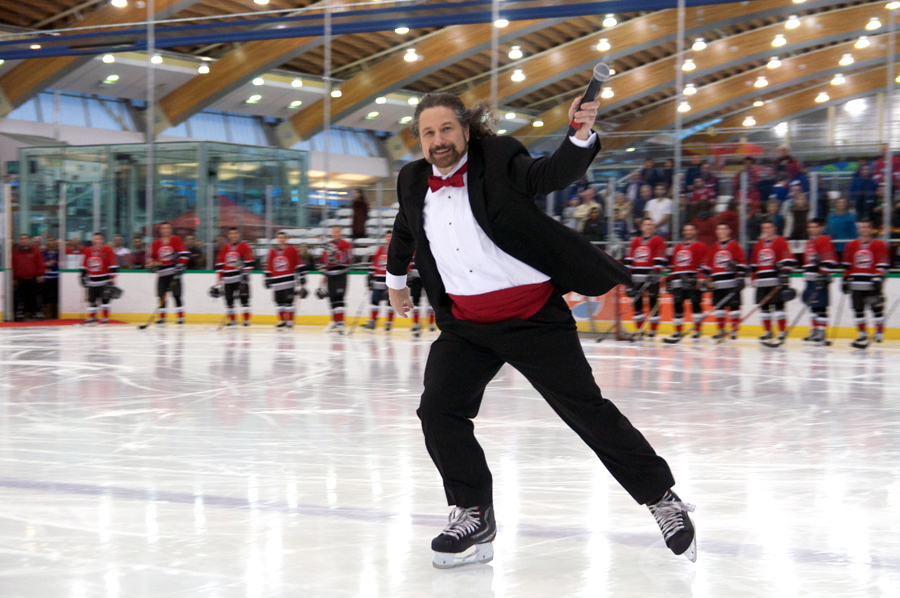 Vancouver Anthem Singer Mark Donnelly during the national anthem for a game featuring the alumni of the Vancouver Canucks and the Richmond Ravens.
Copyright 2013 Scott Alexander