Some more work from L8R Records I was commissioned on over the last few weeks. One show has passed and the other is yet to come.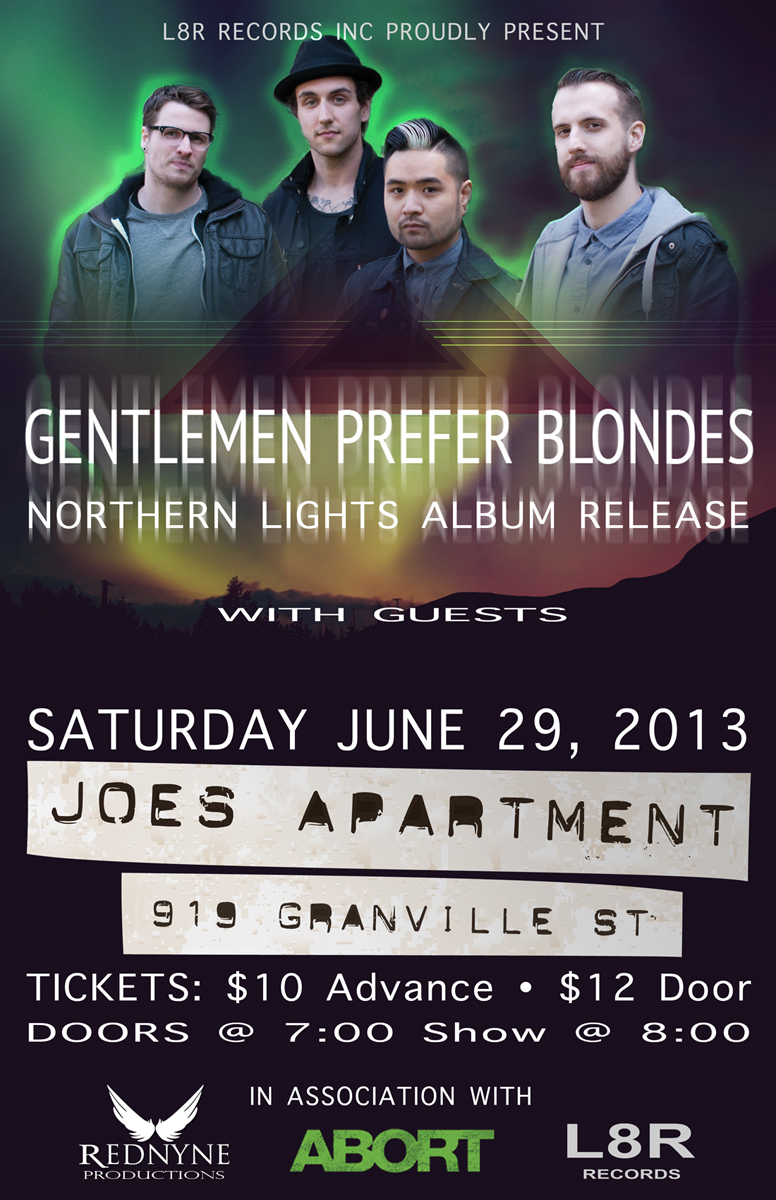 Gentlemen Prefer Blondes were a pleasure to work with during our photo session, and an extracted version of one of the photos we took during our shoot sits atop the poster
Again, this one also features a portrait I took of the band during a promo shoot earlier in the year. The album features imagery of a bloodied boxer, so to stick with the theme, I worked it to look like an old school boxing poster with plenty of red white and black.
Lots of fun with both of these designs!
Copyright 2013 Scott Alexander