With NHL hockey finally getting back together, it seems like a good time for a nice hockey related blog, but free from all the whines and bothers of modern hockey, I figure I should share some images of players who made quite a bit less than one tenth what the athletes today make. I've worked with Pastime Sports quite extensively over the past few months, and a little in the past, however these last few months have been some of the best for shooting I've had. I have the opportunity to meet and photograph some of the best hockey players who ever lived. As of the writing of this post, the most recent was Hall of Famer Henri 'Pocket Rocket' Richard, the younger brother of Maurice 'The Rocket' Richard. Henri, at age 76 is as full of life as anyone I have ever met.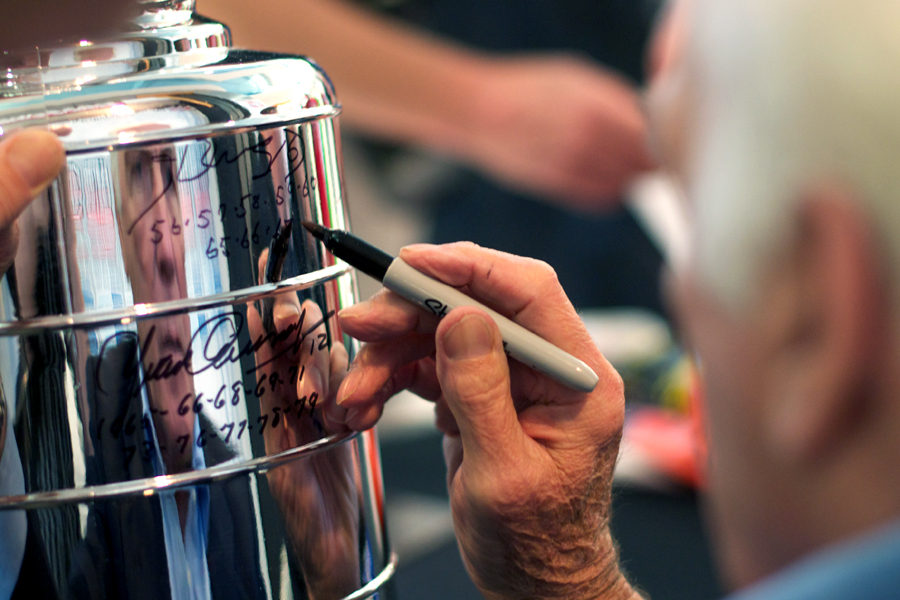 Henri Richard signing a scale model Stanley Cup with the dates he won it. Henri holds the record for more cups than any other player, earning them all with the Montreal Canadiens. The total stands at 11, and won't likely be a record soon broken.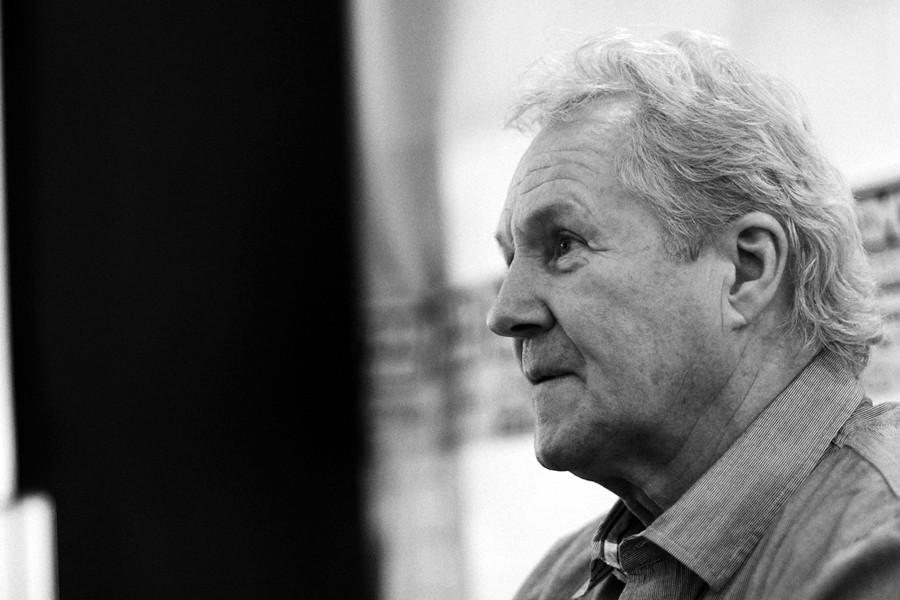 Daryll Sittler came to visit and sign in early December 2012, and had a lot of fun with the fans who came to meet him, sharing stories and reminiscing a lot about the 10 point night back in '76.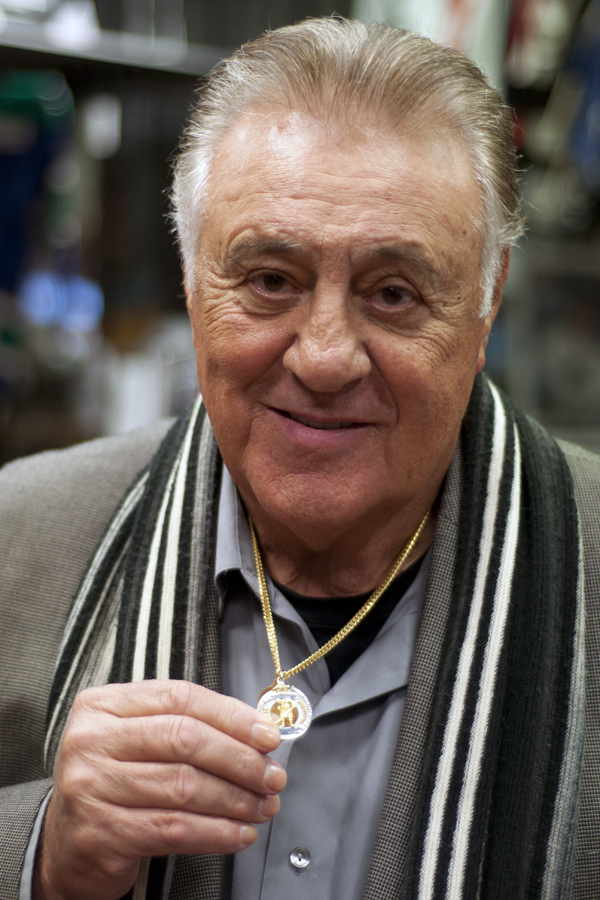 Phil Esposito came by in November 2012, and was very likely the same person he was 50 years prior, at least his smile seemed to say so.
Working with these old timers is amazing, and if you ever get a chance to meet one, just sit back and listen to what they have to say. Up next for me is Guy Lafleur in February, and a yet unannounced guest for March. Stay tuned!
You can find Pastime Sports and Games online at:
• Twitter •
Copyright 2007-2013 Scott Alexander.